Emlékeztek még erre az oldalra? friendfeed.com. Valamikor 2007-2008 környékén indult. Az oldal lényege, hogy egy helyre gyűjti az összes online aktivitásunkat. Rengeteg szolgáltatást, weboldalt be lehet(ett) kötni.
Valamikor 2008 környékén kapcsolódtam én is be a buliba. Mivel az oldal egy beállítom és ottfelejtem típusú dolog, én se nagyon néztem vissza mi történik ott. Néha 1-1 szolgáltatást esetleg felvettem még. A Facebook 2009 augusztusában felvásárolta a Friendfeedet. Azóta úgy tűnik senki nem nyúlt az oldalhoz. Viszont még mindig létezik!
Az az igazság, hogy én is teljesen megfeledkeztem róla, hogy egyáltalán létezik. Viszont ma érkezett egy e-mail, hogy van egy új feliratkozó a feedemre. Kattintottam is a linkre, lássuk mi van az oldalon.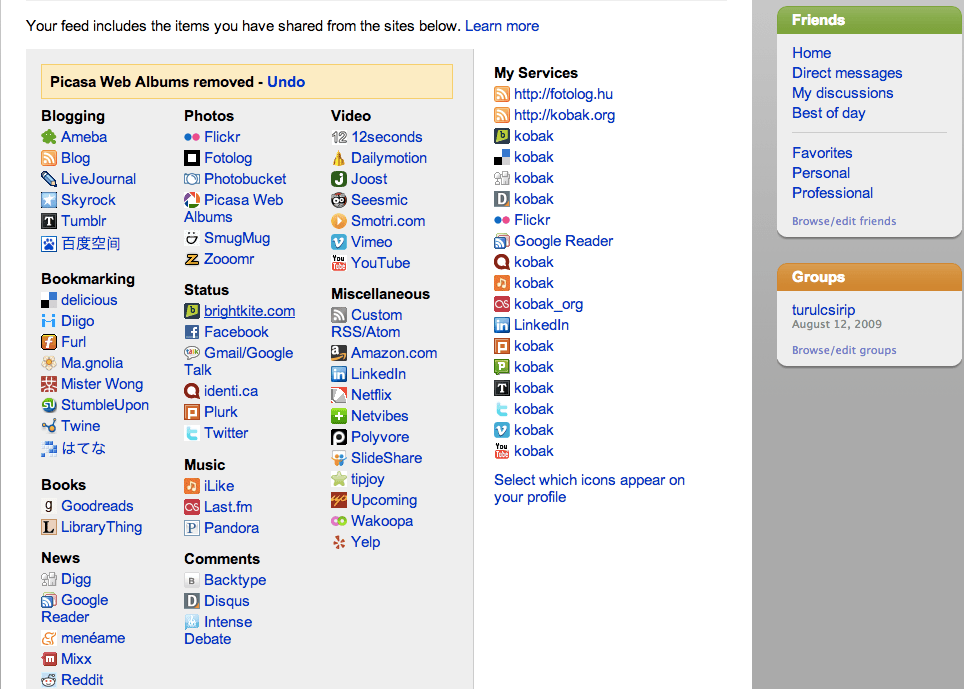 Megdöbbentő. Igazi időutazás. Olyan szolgáltatások, amik már régesrégen megszüntekBrightkite, identi.ca, Google Reader, Pownce, …, s 5-6 évvel ezelőtti design fogad bennünket.