Az ingyen vagy FREE felirat mindig is látogatócsali volt. Az ingyen azonban számomra azt jelenti, hogy ellenszolgáltatás elvárása nélkül kapok valamit. Egyre több helyen fordul elő, főleg zenészek, könyv és egyéb szellemi termék szerzői alkalmazzák, hogy ingyen, csak fel kell iratkozni…
Ez nem ingyen van! Sőt egy lépéssel tovább megyek, mérhetetlenül feldühít, amikor ezt ráadásul úgy is állítják be, hogy milyen jó, mert a letöltött izé mellé még értékes leveleket is kapsz.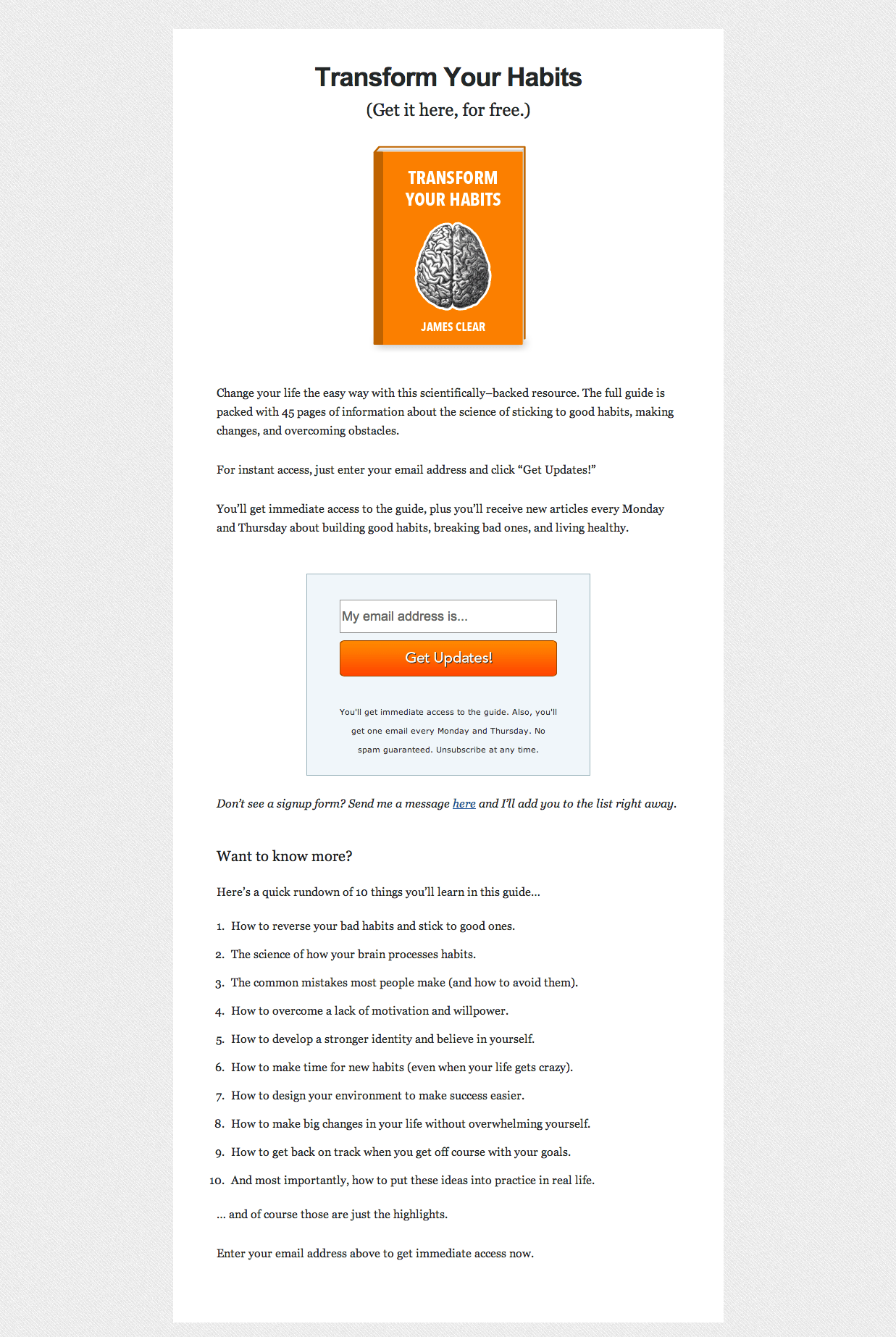 James Clear weboldal csak egy példa a sok közül. (Kiemelés tőlem)
You'll get immediate access to the guide, plus you'll receive new articles every Monday and Thursday about building good habits, breaking bad ones, and living healthy.
Ennek ellenére a blogját követem, az írásait többnyire kedvelem, de az áruházban rámtukmált szórólap nem értékes ajándék visszautasíthatatlan és remek ajánlatokkal.
Egyébként meg értem, hogy neki kell az én e-mail címem, s így juthat sok-sok igazi e-mail címhez, akik ráadásul érdeklődő emberek, stb. Ennek ellenére én inkább a "fizess a könyvért az e-mail címed megadásával", Pay by subscribing vagy valami hasonló szöveget használnék. Az őszintébb, s azt takarja, ami történik. Ahogy a Pay with a Tweet szolgáltatás is csinálja.